Do you dream of a low maintenance landscape? We hear it all the time. All living things require some level of maintenance, and your landscape is no exception. There are certain methods of installing or renovating a landscape so it requires less maintenance. For example: border edging can be installed to make mowing as easy as possible, hardscape features (including retaining walls) can be installed to eliminate hard-to-navigate hillsides, and plant selections can be native, slow-growing, and non-invasive. Whatever your circumstance, we can make your landscape less maintenance for you, or simply turn over your property maintenance to us and we will maintain it for you!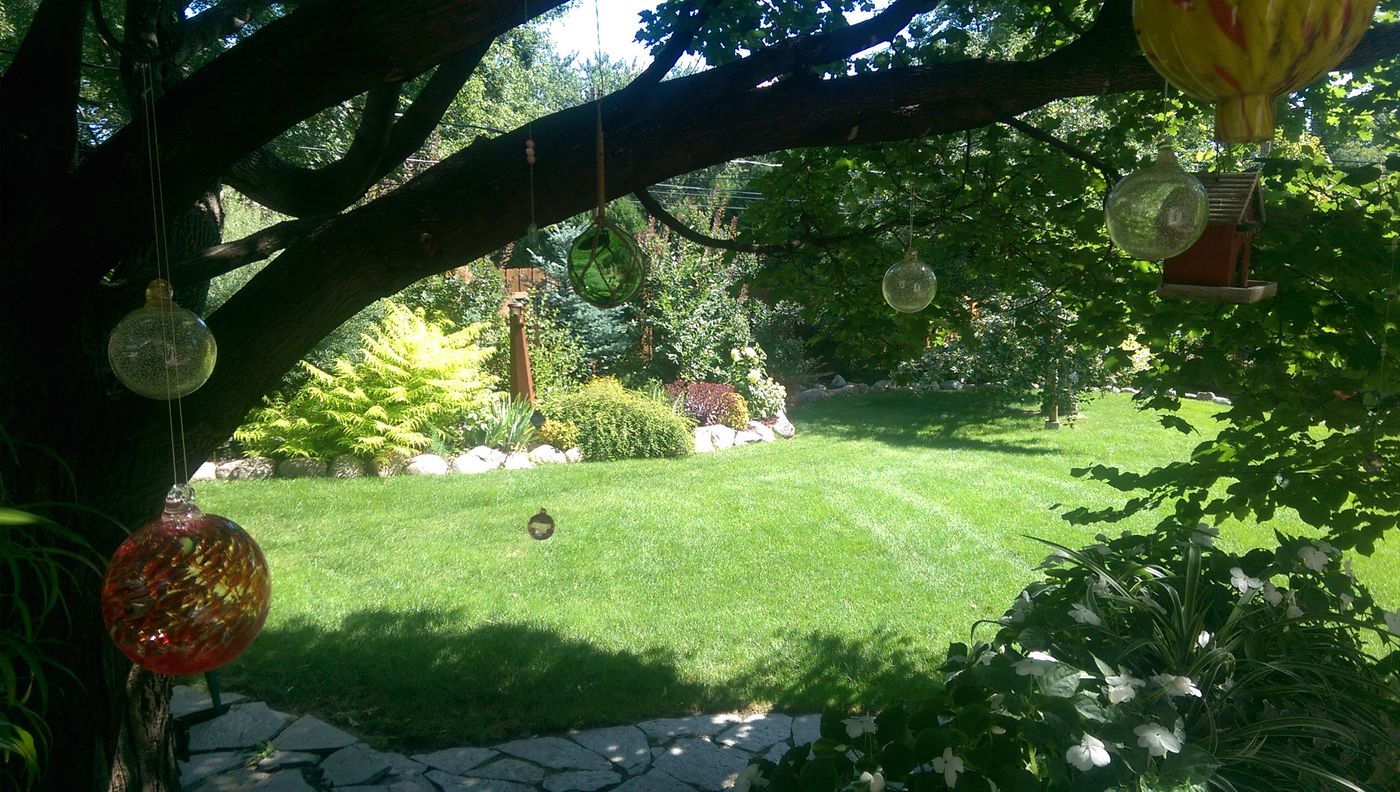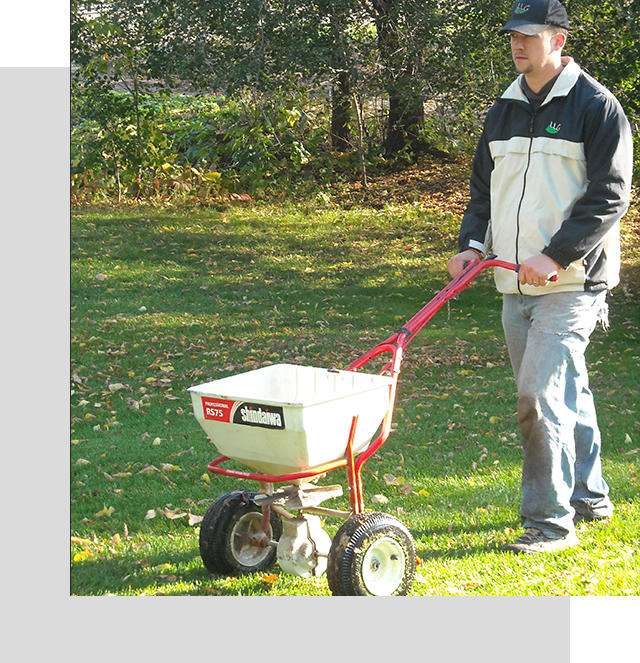 Top 10 Services
LLG was founded on the basis of lawncare and landscape maintenance and it has been an integral part of our service offering ever since. Hundreds of people each year rely on the timeliness and professionalism we have provided over the years.
Ready to turn some maintenance tasks over to LLG? See below for detailed descriptions of what we do!
Spring Cleanup
APRIL-MAY: We blow out garden beds and turf areas, remove leaves, sticks and haul it away. Mowing included where available. Perennial tear-down not included, but can be an easy add-on.
Lawn Mowing:
MAY-OCTOBER: Weekly mowing, trimming and blowing. Bi-weekly and per-time service is also available.
Lawn Application:
APRIL, JUNE, AUGUST, OCTOBER: Premium four part slow-release granular application with weed control. Safe for kids and pets to walk on immediately.
Monthly Maintenance:
MAY-OCTOBER: Personalized landscape service visits to keep your property looking its best, including garden bed weeding, pruning and more! Try a one-time visit to get your property back in shape.
Aeration:
SEPTEMBER-OCTOBER: Plug-type core aeration to promote strong root growth. The healthiest service for your lawn. A healthy lawn chokes out weeds, naturally.
Overseeding:
APRIL-NOVEMBER: Normally incorporated with aeration, overseeding a lawn builds turf and develops the lush green lawn we all want.
Fall Cleanup:
OCTOBER-NOVEMBER: Includes blowing out garden beds, removal of leaves and debris, and hauling – plus a final mow of the season where available. Perennial tear-down not included, but can be an easy add-on.
Pruning:
YEAR ROUND: Renew your plant material. Pruning encourages flower development, promotes plant health and controls growth.
Mulching:
APRIL-NOVEMBER: Renew your mulch the easy way. Most customers request that we top-coat mulch beds every 1-3 years. Most often we install natural shredded hardwood, but often used western red cedar mulch and more!
Snow Removal:
NOVEMBER-APRIL: We provide Snow Removal Services to residential and commercial customers in the North Metro. We offer seasonal, monthly and per-time options. We provide snow plowing, hauling, snow-blowing, salting, shoveling and roof raking services. This service always sells out.
Make A Request!
Call 763-951-3500 or fill out the form below.